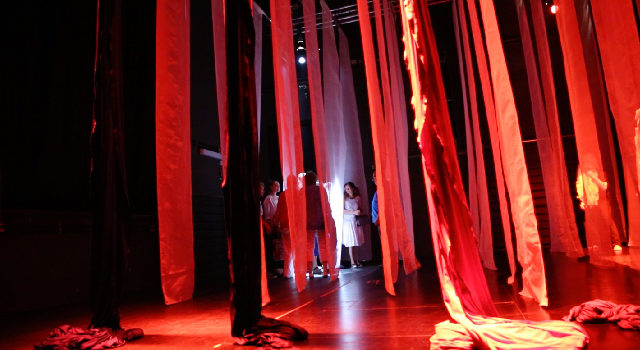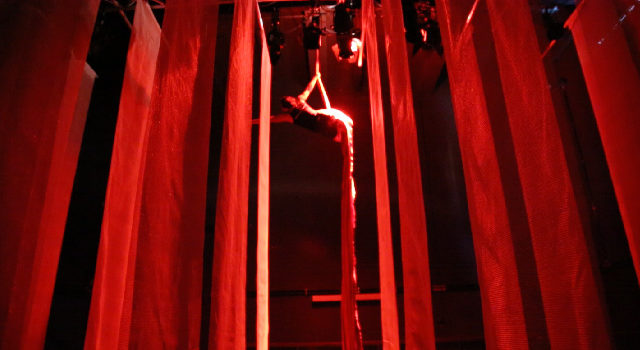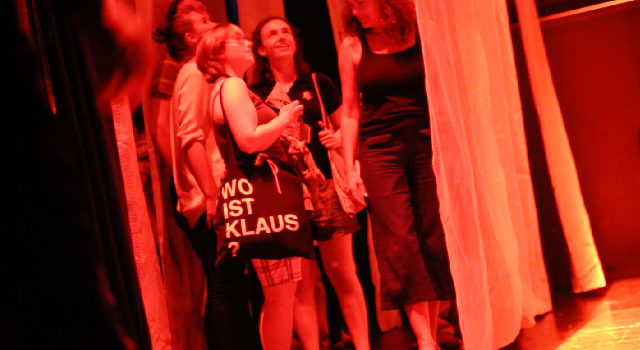 On 08, Jan 0008 | In Theatre | By Thorsten
Vogeljagd
Student project at Filmakademie Baden-Württemberg
My responsibilities included
Communicating with the acrobats, actors and venus
Organisation of materials needed for aerial acrobatics
Setting up contracts for the actors and aerial acrobat
Controlling the light sequence during the show
"Vogeljagd" is a re-imagination of parts of the "Niebelungensage".
The audience is involved in the play as the accomplice of Siegfried during his fight for Brunhilde.
The play itself is a mixture of aerial acrobatics, acting and interactive elements.
The audience was able to interactively define the area in which the aerial acrobat (Brunhilde) was able to move, while the actor on the floor-level (Siegfried) was guiding the audience to narrow down the area of movement even more.
In the end, Brunhilde was captured by Siegfried.
Full Credits:
Idea & Concept
Katharina Muske
Script & Director
Bastian Boß
Production
Thorsten Fietzek
Aerial Acrobat
Lea Mäuer
Sound Design
David Hill
Produced as part of the subject area Interactive Media at the Animationsinstitut at Filmakademie Baden-Wuerttemberg.
www.interactives.academy